Top 7 Best London Modelling Agencies
Top 7 Best London Modelling Agencies

The Breakdown: A big-name global agency with a track record that backs its claim to be "the world's leading model management" network.
Originating in Paris in 1972, Elite is one of the most famous agencies in the world and has the list to prove it. Big names such as the world's top-earning model Kendall Jenner, Adut Akech, and Adriana Lima bless their current mainboard, and they also have a history of nurturing and enabling big-name careers of models like Cindy Crawford, Linda Evangelista, and Claudia Schiffer. Yes, Elite is the home of the original Supermodel, so they clearly know what they're doing!  Top 7 Best London Modelling Agencies
When it comes to finding new talent, Elite puts its money where its mouth is, organising the huge Elite Model Look contest, a global search for the next supermodel. The competition hasn't got a bad hit-rate either: in the last 30 years, it's discovered Gisele Bundchen, Lara Stone, and Alessandra Ambrosio. 
Top 7 Best London Modelling Agencies
Their mainboard showcases lots of high-end editorial work, with lots of fashion magazine covers – good to consider when you're thinking about the kind of modelling work you'd like to do. They've certainly worked with big top-end brands, having booked shows for names like Louis Vuitton, Prada, and Margaret Howell.
The agency claims it "embraces innovative types of management" and wants to "elevate our talents beyond the traditional modelling career."  The agency has its own in-house PR and production services and a talent list that includes non-modelling talent like Courtney Love, Ella Eyre, and Jack Guinness. Elite is an agency not scared to innovate. 
When it comes to meeting the agency, their advice is simple: stay away from the makeup and let them see the real you. They're looking for natural beauty and a personality that clients will want to work with again and again. Based in Islington, Elite runs open casting sessions every weekday from 10am to midday, and 2pm to 4pm, so go meet them!

The Breakdown: A British agency with global clout and an emphasis on long-term relationships and the model's welfare.
Established in London in 1968, Models 1 began with just three models on its books but is now one of the world's most respected agencies, with an HQ slap bang in the centre of Covent Garden. 
They represent notable names such as Yasmin and Amber Le Bon, Olivia Palermo, Sophie Dahl, and Erin O'Connor but they also rep talent like actor Luke Treadaway, singer Sophie Ellis-Bextor, and actress Emilia Fox. As well as flying the British modelling flag they also seem to be doing their bit for older models, representing the original supermodel Twiggy, grey-haired goddess Daphne Selfe as well as Naomi Campbell – and if they can keep her happy, they must be good!
Models 1 does editorial and high-end commercial work, booking models for brands like Calvin Klein, GAP, and Ralph Lauren. It's known for nurturing careers and being in it for the long term, insisting they won't let baby models in their care "run before they can walk." The agency stresses the welfare of their models, insisting it puts the "care, safety and happiness of models above all else" – and before you think they're the Mother Teresa of the agency world, they claim to do that because it's in "the absolute interests of Models 1."
They see aspiring models Monday to Friday between 10am and midday at their Covent Garden offices. Check out their Instagram and YouTube Channel.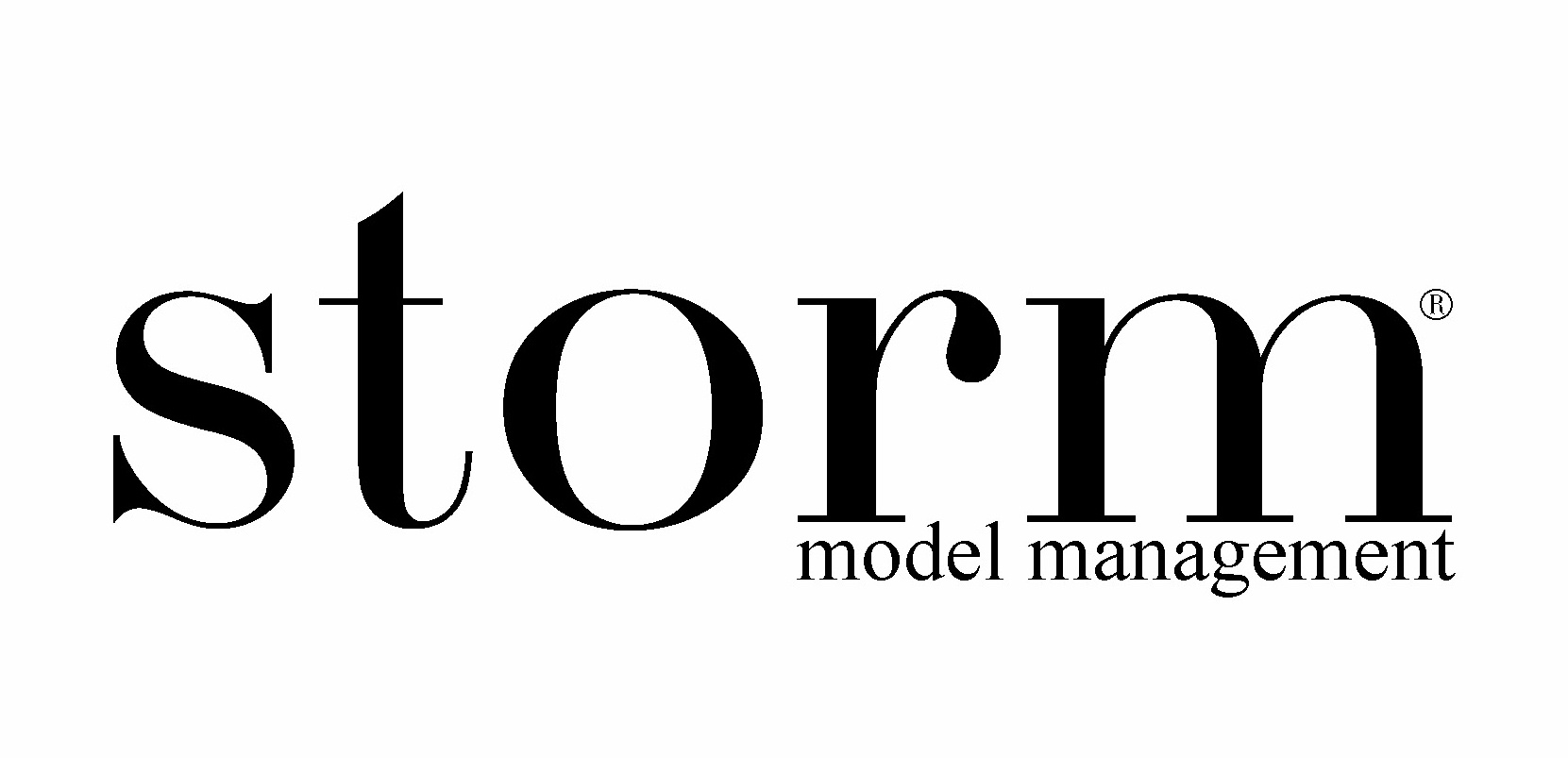 The Breakdown: Versatile multi agency with a legendary reputation for spotting talent. Could you be next?
Established in London thirty years ago by Sarah Doukas, with the backing of Richard Branson, Chelsea-based Storm's track record for finding new talent is hard to beat. They discovered Kate Moss (in an airport), Cara Delevingne, Jourdan Dunn (in Primark), Lily Cole…and the list goes on. 
Despite its success, Storm hasn't rested on its laurels, continuing to evolve by offering its clients varied in-house services such as branding and licensing, artist-management, and opening new departments like Storm Vision, which manages the careers of social influencers. Excitingly, Storm wants its models to get involved in the business side of their careers, encouraging them to keep an eye on the ownership of their intellectual property and brand.   
Storm wants to help its models develop their career, whether that's modelling or developing in other areas. If they see potential, they sign people in all sorts of professions including bloggers, vloggers, actors, writers, and presenters, giving them wide-ranging perspective and expertise.  
Doukas told Vogue Magazine: "You have to be a strong and inspiring influence as well as a brilliant business agent. I try to employ really caring people and not just people who are good at being agents." You can test their niceness at one of their open castings from Monday to Friday 10am to midday and 2pm to 4pm at their Chelsea office.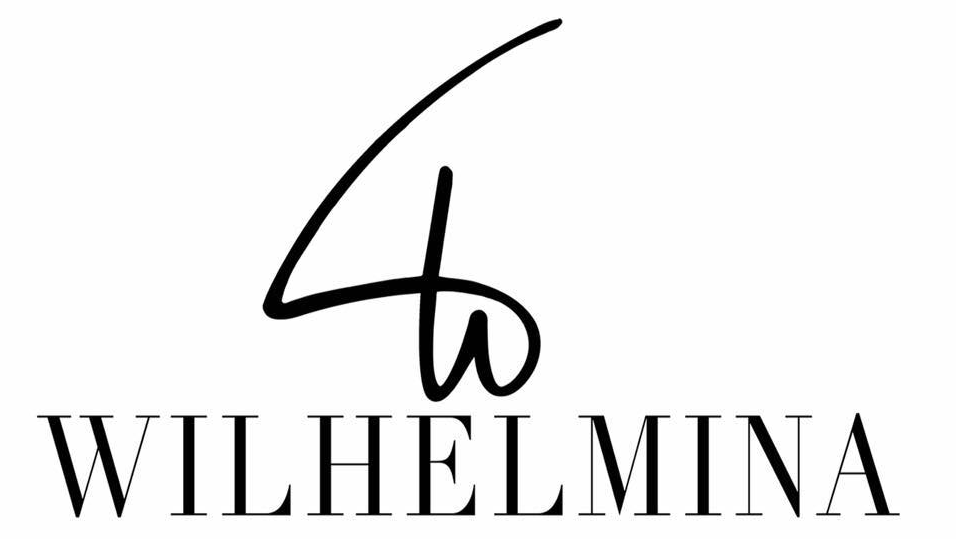 The Breakdown:  A big-name modelling agency set up by a model for models. 
Founded in 1967 by the late Dutch supermodel Wilhelmina Cooper, Wilhelmina is now a well-established name on the global agency scene. Alongside their London base, they have a network of American offices which can bring in exciting work opportunities for an aspiring Kate Moss or Winnie Harlow. Their corporate client list reflects this, with notable names including MAC, L'Oréal, and Donna Karan.
Top 7 Best London Modelling Agencies
Following its founder's lead, the agency emphasises the idea that beauty comes in all shapes and sizes, and that "flawed beauty is often the most interesting." They offer what they call "full-spectrum management for women, men, full-figured, fitness, and children models, as well as entertainers and musicians." They're also keen to stress that every three minutes, a Wilhelmina model is booked somewhere around the world.  
Wilhelmina have represented names such as Anjelica Huston, Beverly Johnson, Isabella Rossellini, and Gia Carangi, and now rep models Karolína Kurková, Makala Johnson, and Roosmarijn de Kok. As well as the mainboard, Wilhelmina operates a curve department, a kids and teens section, and a successful talent management operation which now boasts names like Nicki Minaj, Shawn Mendes, and Niall Horan.  
You can see the lucrative results of its talent division's work on billboards and ad campaigns everywhere. Wilhelmina is a big name and is looking to get bigger still by moving further into talent management and digital content creation. It's ambitious for its business, and that means it needs new talent – like you! If all this sounds good they have open casting calls at their Dalston office every weekday from 10am until midday. Top 7 Best London Modelling Agencies
Top 7 Best London Modelling Agencies

The Breakdown: High-end, edgy-skewing agency with a successful track record. 
Founded by Carole White and her brother Chris Owen in 1981, Premier Model Management is now one of the world's top model agencies. Premier models can be seen on catwalks and billboards globally: In 2019, names like Achenrin, Evie Harris, Liza P, and Ruinan caught the eye of top clients like Stella McCartney, Victoria Beckham, and JW Anderson. 
As with many agencies, the Premier Women's division drives the agency's definition of itself. It's become synonymous with edgy editorial, breakout catwalk stars, and trendsetting stances. Premier's top names like Luna Bijl, Malaika Firth, Lara Mullen, Marjan Jonkman, Lily Stewart, Phillipa Hemphrey, Luma Grothe, and Hailey Clauson regularly feature in Vogue and Dazed as well as campaigns for Prada, Chloe, Armani, JW Anderson, Coach, and Paul Smith.
The mainboard of the Men's department is also thriving, with top male models like Fernando Lindez, Jun Young Hwang, Filip Hrivnak, Ty Ogunkoya, and Nils Butler doing well under Premier's guidance. And like many forward-thinking agencies, Premier has an artists management department featuring names such as Kelis, Bar Refaeli, and Banks. And worth noting: with their emphasis on new talent, they publish photos of their scouts on their website – so no chance of dodgy encounters with middle-aged men claiming to be top scouting staff!

The Breakdown: British agency with a global network, with top female talent but particularly noted for its male models
It's been a big year for Select, with 2019 seeing Select merge with MP management to become the "fifth-largest global model and talent agency network." Founded in 1977, Select is an agency with international ambitions, known for its very British board and its talent for scouting male models – especially off the street.
Top names Select have found are David Gandy,Oliver Cheshire,Ben Allen,Jacey Elthalion,Danny Beauchamp,Finn Hayton, Sacha M'Baye,Paul Sculfor, and O'Shea Robertson.Jamie Dornan started at Select, so they clearly know how to make a career happen. Plus, the women's board isn't too shabby, with Select having a hand in the careers of Sienna Miller,Agyness Deyn,Sam Rollinson,Stella Tennant,Primrose Archer,Jess Hart, and Eliza Cummings, among many others. Top 7 Best London Modelling Agencies
Their client list is top-notch, including prestige British brands like Burberry and Paul Smith as well as global names like Valentino and Hugo Boss. Select offers "one-on-one" care for its models and markets itself as a boutique-style agency. If that sounds like your kind of thing then why not pop in to their weekday open-call casting sessions 10am to midday and 2pm to 4pm Monday to Friday.
Top 7 Best London Modelling Agencies Top 7 Best London Modelling Agencies
Free Job Advertising for Employers
Salary of .NET Developer in the United Kingdom?
10 Ways to Get Free Business Advertising
7 Super Link Building Strategies
.net developer salary in london